Club Sponsors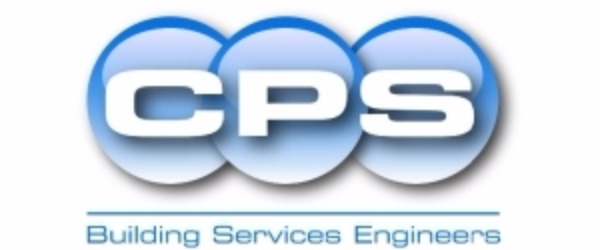 CPS Building Services Ltd was founded by James Rust in 1995. As our previous name suggested (Cambridge Piped Services Ltd) we started off life as a pipework and boiler room installation company working on both new and retro fitting existing buildings in and around Cambridge. We quickly realised that we could provide our clients with a packaged solution to all their building services requirements and our expansion has been built around this model.
This attention to detail, and a determination to do every job to the best of our ability, has borne fruit: the company has increased its turnover year on year and now has an annual turnover exceeding £4million. This outstanding achievement has allowed us to invest even more in our staff: in addition to regular training for our engineers and development training for our managers, we've invested in our future by employing new apprentices every year for the last 10 years, all of whom still work for the company with many now running jobs from a site level and one now working as a junior engineer working alongside our contracts manager.
"When we ask clients why they choose to work with us," says James, "they say it's because we are as good as our word. "We say what we are going to do and do what we say " – and we stick to it. It's what our business is all about, and it's something I'm very proud of."
Haverhil Rugby Club Official Kit Supplier
All of our teams work closely together, sharing ideas and challenging current thinking - pushing the boundaries to give you the service we can. For over 90 years, we have found that this approach works. Our service is founded on strong and long lasting relationships with our clients that are built on trust, and our clients return to us as their 'trusted advisor' time and time again throughout their lives.
At Rudlings Wakelam, we do not only strive to do the things right but to do the right thing. When you become a client, we promise to:
provide you with the highest standards of client service

be open, approachable and friendly

treat you with respect and dignity at all times

work with you to achieve the best outcome for you

provide you with advice that is practical and clear

ensure that quality is at the forefront of everything we do for you

ensure that our fees are transparent, with no hidden surprises
Preview property has been an established specialist independent letting agent since 1995. Our success is down to our professional and respectable ethos; we strive to provide the best possible customer service to all parties. Our dedicated and knowledgeable team endeavour to consistently maintain and bestow their outstanding expertise in order to supportively collaborate with both tenants and landlords for however long their assistance is needed; to ensure total protection and peace of mind is met on both sides. Our deep understanding of the property field in addition of our commitment and innovative entrepreneurial spirit means that we always go the extra mile to provide the most efficient and proactive management advice. We pride ourselves in the knowledge that our benefits cannot be matched anywhere else. We only aim to be the best, not the biggest.
Preview Property 6b High Street, Chauntry Mills HAVERHILL, CB9 8AA tel: 01440 714219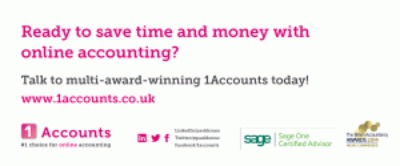 Since 1993 thousands of clients have benefited from my expertise and commitment, from sole traders working from home to multinational limited companies.
A few accolades have been collected along the way too - in 2013 I was highly commended in the British Accountancy Awards and acknowledged as the UK's number 1 Sage One Online Accountant, by Sage UK. In 2014 we were also Highly Commended for Online accounting at the British Accountancy Awards.
A Sage Accredited Accounting Partner I have worked closely with Sage UK for over two decades and in 2013 was invited to speak to hundreds of accountants in Dublin, Barcelona, Madrid and the Institute of Chartered Accountants England and Wales (ICAEW) about Sage One and cloud accounting.
We are also Sage One Gold Partners the highest certification by Sage and in 2015 I was invited to talk at the prestigous Sage Summit in New Orleans.
We are also becoming Xero Certified Accountants to add to our online expertise

ABC has the answer if you are considering matching soffits and fascia that are virtually maintenance free, they can be custom made from matching material to suit your eaves and soffit requirements whatever the construction detail. ABC can also provide a secret gutter detail, these are a custom made solution using material which is site welded to give a continuous weather-proof membrane which can be specially manufactured for most applications. ABC installers have been trained by their suppliers and are officially approved to carry out all installations. ABC can also advise and assist with SIPS construction solutions as well as supply and install rainwater goods in matching colours to the roof system. ABC work closely with our construction industry partners in trying to achieve energy efficient modern homes. Over the next few pages we expand on what we can offer but if you have any questions or there is anything in particular you wish to discuss please don't hesitate to contact us.


We are plastic injection moulders specialising in top quality plastic moulded parts and products from our injection moulding and tooling facility based in Haverhill, Suffolk, near Essex and Cambridgeshire.
We offer many years experience in the design, development and manufacturing of numerous and diverse plastic moulded products. Our clients are companies requiring high tolerance technical injection mouldings, who may require from 500 to millions of moulded parts per annum.We specialise in the manufacture of high quality technical injection mould tooling and close tolerance plastic component's, supplying customers in the Pharmaceutical, Medical, Electronics, Aerospace and Automotive Industries.


Xcel is a very diverse print and promotional merchandise printing company in Suffolk on the boarder of Cambridge. Xcel has a very wide mix of UK clients ranging from large corporates, government organizations, local authorities and big name retail chains, through to thriving small and medium sized businesses, hospitals, universities, schools, charities and social clubs. Although we mainly provide promotional items in Cambridge and promotional items Suffolk and deliver promo items all over the UK we also supply embroidery in Haverhill Suffolk, Cambridge and belong. At Xcel we have in house embroidery and digitizing for embroidered polo shirts and work wear, screen printing for screen printed t shirts and other garments as well as heat transfer printing and digital transfers for promotional garments and items for events.